I've been traditionally scrapping since 2000 but a few years ago I wanted to try digital.
But I never did up until recently.
It seemed too intimidating and something completely out of my reach! So even though I had Photoshop Elements to play with it seemed too complicated, so just put it all on the backburner. I stayed interested but it wasn't until a friend showed me how the layers worked that something 'clicked'!
Then when my daughter Isla was born last year I didn't have the time to pull out my supplies. I started to browse digital sites and discovered the world of templates! I realized these were great page starters - I could just clip my photos and papers without the intimidation of designing the layout myself! At the time I didn't really understand how do do much else, so these were perfect!
Templates are so versitile and easy to use! 'Quick pages' mean that everything is done for you and all you have to do is clip your photo in the empty spot! Layered templates are ones that you can manipulate and move around as you need. Either are nice when you want to get a page done quickly!
Here are a couple that are from
Design House Digital
. These two pages are from Karen Funk Designs and the fabulous thing about them is they can be either a quick page or layered!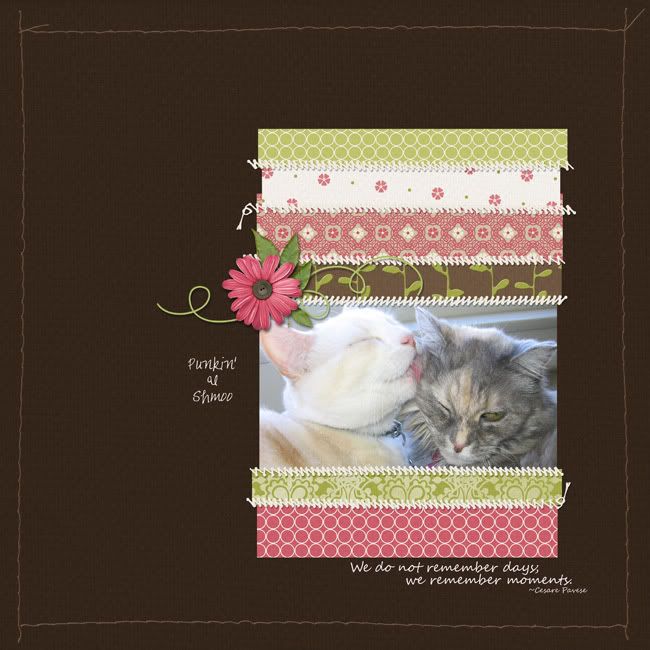 Credits
The above one is a template from Karen Funk's Remember When line (coming out tomorrow). All I did was put my photo in and add a title (on the left). I shrunk the whole thing a little smaller and voila! Done! It took me all of 10 minutes! BTW, these are my cousins little furry babies. Aren't they cute!?
The next one I used another one of her templates from the
Color My World
line, but this time I changed the background paper and added some word art. Although I could change things on this layered template as needed, the main foundation was already done so it only took me 30 mins! Awesome! (oh, and that is six-year-old me with that cheesy smile!:)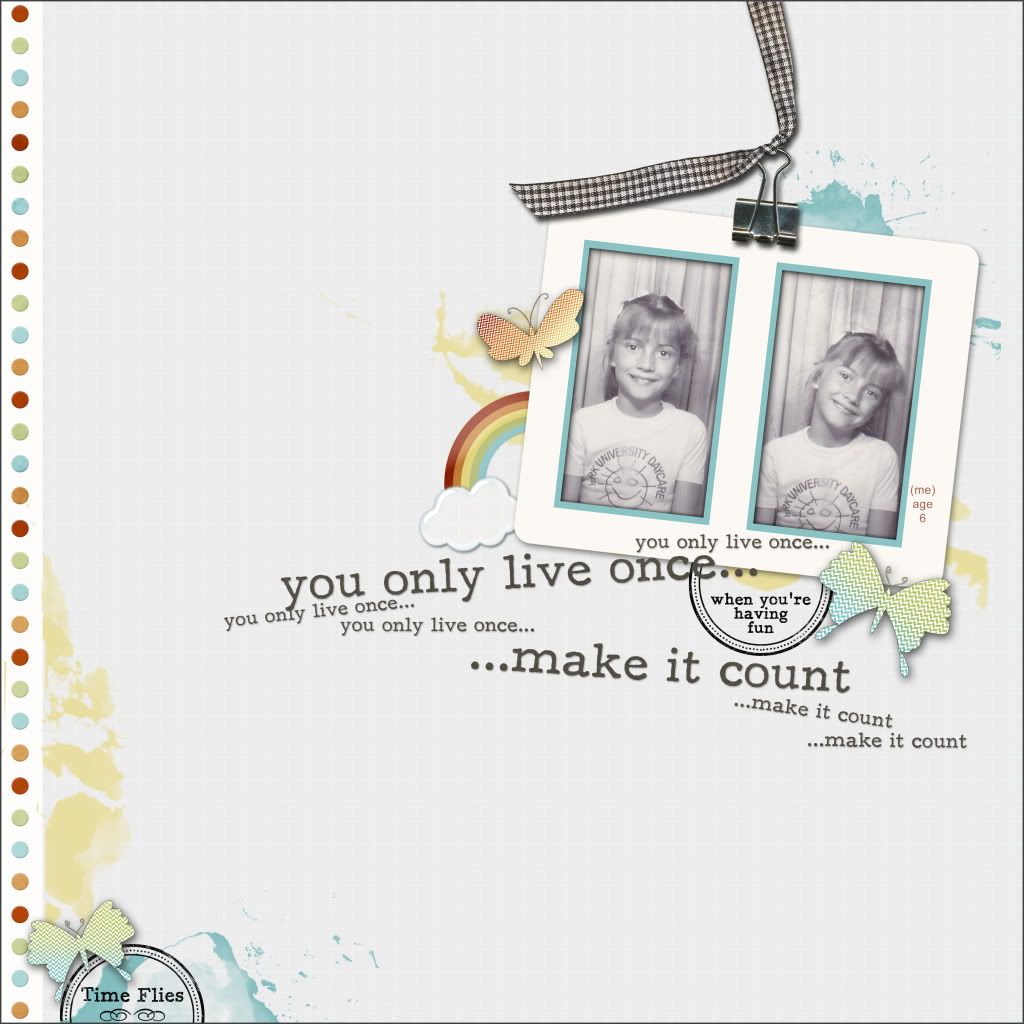 Credits
So if you are fairly new to the wonderful world of digi, give templates a try. They are not as intimidating as you might think!